All you need is a microwave and a mug to make a delicious single serving dessert! Check out some of my favorite easy mug cake recipes below.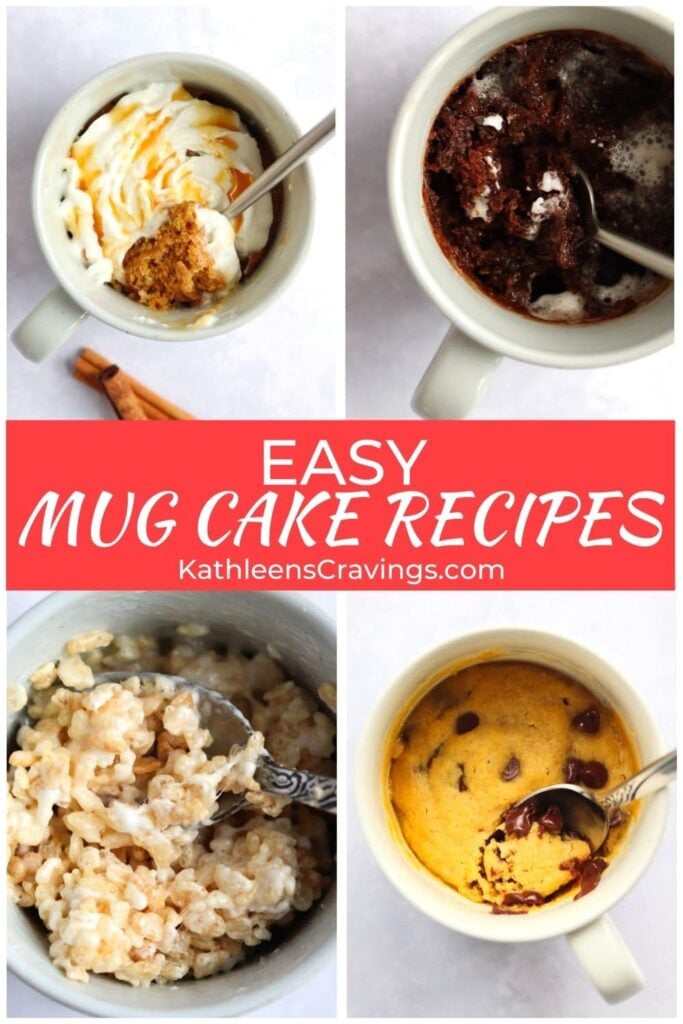 What is a Mug Cake ?
A mug cake is a cake (or cookie, or crisp, etc.) made in a coffee mug that is cooked in the microwave. It takes just minutes start to finish to make. Easy to make, single serving, and fast!
Check out these Quick Videos!
Mug Cake FAQs
What size of mug should I use?
Any standard size (8 ounces or larger) coffee mug works! The cake will puff up slightly and rise as it bakes.
The most important piece is to use a mug that is microwave safe!
Do I need to grease my mug?
Because you eat the cake right out of the mug, you do not need to grease. Although, if you want easier clean up you could spray with cooking spray before mixing up and cooking.
I do not grease and instead just soak the mug in some warm soapy water for a few minutes before cleaning to remove any cooked on bits.
Easy Mug Cake Recipes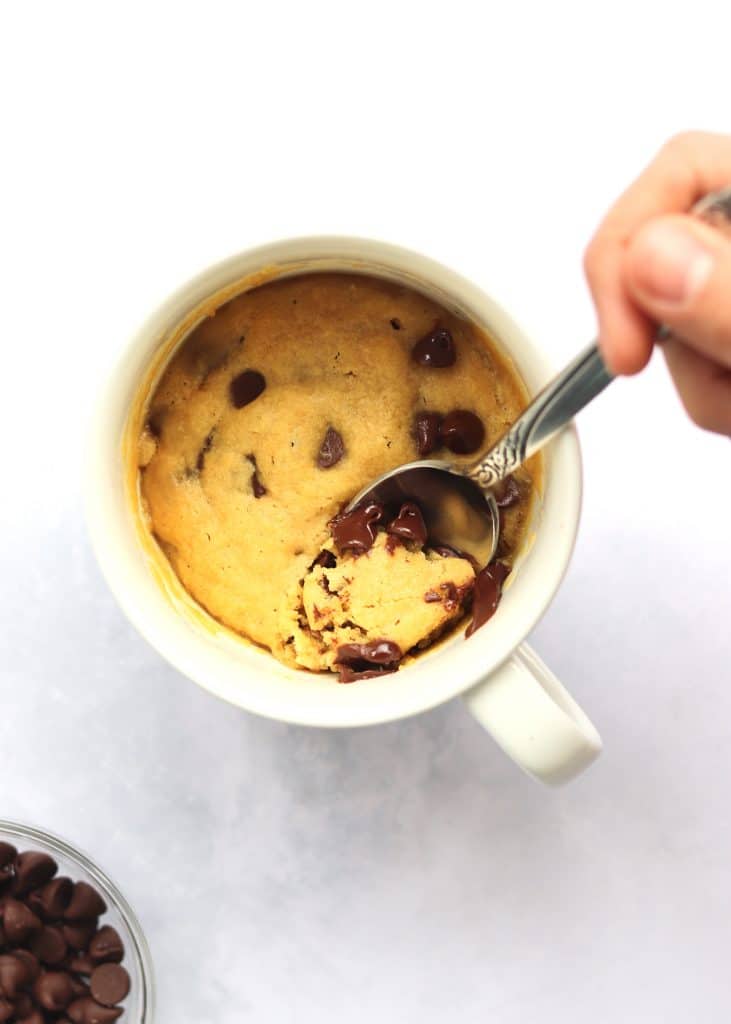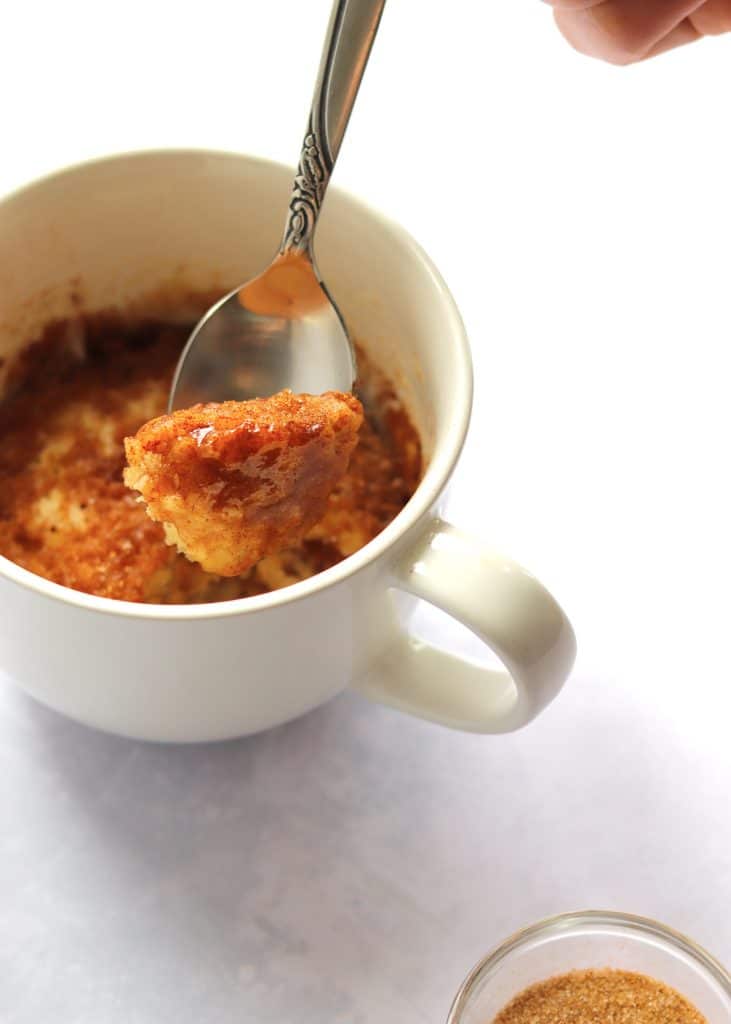 Like this recipe? Sign up for my e-mail list so you get a weekly e-mail with new recipes from the week as well as occasional 'bonus' content not found on the blog! E-mail link sign up!
Those ads on the page? A portion of all ad revenue is being donated to Warrior Dog Rescue. A MN-based dog rescue that I foster and volunteer with.